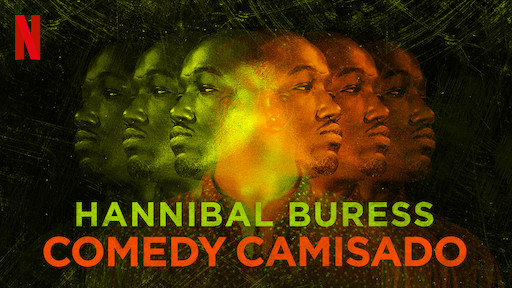 Hannibal Buress – Comedy Camisado
Hannibal Buress has been one of my favorite comedians for the last few years and his special Comedy Camisado is a fantastic hour of comedy recorded in Minneapolis. In this hour, Buress tackles topics such as the horrid cycle of traveling after losing your I.D. and what his career would look like if he became a blind comedian. Full of wit, hysterical observations and creative storytelling, Comedy Camisado is a great set.
Pete Davidson – Alive From New York
Released just this past Tuesday, SNL star Pete Davidson brought us his seconds comedy special Alive From New York. Unapologetic, Vulgar, and Unrelenting, Davidson touches on very personal topics such as the frequent trouble he finds himself in on SNL, his very public breakup with pop star Ariana Grande and his unfortunate need to move back in with his mom after. Pete also discusses his father, who was a firefighter that died on 9/11. Overall, Alive From New York is a great and very personal peek into a young guys life that results in some hilarious stories.
Bo Burnham – What and Make Happy
Bo Burnham is a super interesting guy to watch, his stage production is immaculate, his timing is impeccable and his jokes and songs are pure comedic genius. Burnham has been a favorite of mine for years and his stand up specials are unmatched in the musical comedy world. No one does it better than Bo. I reviewed Bo's special Make Happy back in September so for my detailed thoughts, refer there. Overall, Bo Burnham is an incredible performer, bringing incredible emotion, and fantastic songs that all come together for an unforgettable show.
Dave Chappelle – Sticks and Stones
I never really paid attention to Dave Chappelle, I always knew he was considered one of the greats, and I definitely respected him, I just never really watched his stuff. That was until he released his incredible special Sticks and Stones. Chappelle has done something truly amazing here. Sticks and Stones is one of the best comedy specials I've ever seen. Incredibly quotable, written exquisitely, and seemingly half improvised with great audience interaction. Dave Chappelle has truly made a show that is unmatched by anything released in 2019.
Adam Sandler – 100% Fresh
Adam Sandler made his return to comedy in a big way, having not toured doing stand-up in over 15 years. 100% Fresh showed us all that the Sandman still had that spark that made him so appealing in the first place. Intertwined songs and stories all assemble for a somewhat chaotic viewing experience, due to the way the show is filmed. The show compiles performances from six different tapings all put together for one hilarious, hard-hitting, and heartwarming show that will linger in my memory for years to come.
Bill Burr – Walk Your Way Out
Bill Burr is a really fun comedian to watch. He's crude, loud, and angry, and straight out of 1974. He invokes George Carlin and Bill Hicks in a way many people are unable to. The way that he can effortlessly transfer from point A to point B such as obesity to a hypothetical dictatorship to organize population control represent Burr's excellent storytelling ability. Where Bill Burr truly shines is when he goes on long, rambling rants where he can shout about everything that upsets him, and all the while, we're just along for the ride. In addition to Walk Your Way Out, check out his other specials, Sorry You Feel That Way, Paper Tiger, and You People Are All The Same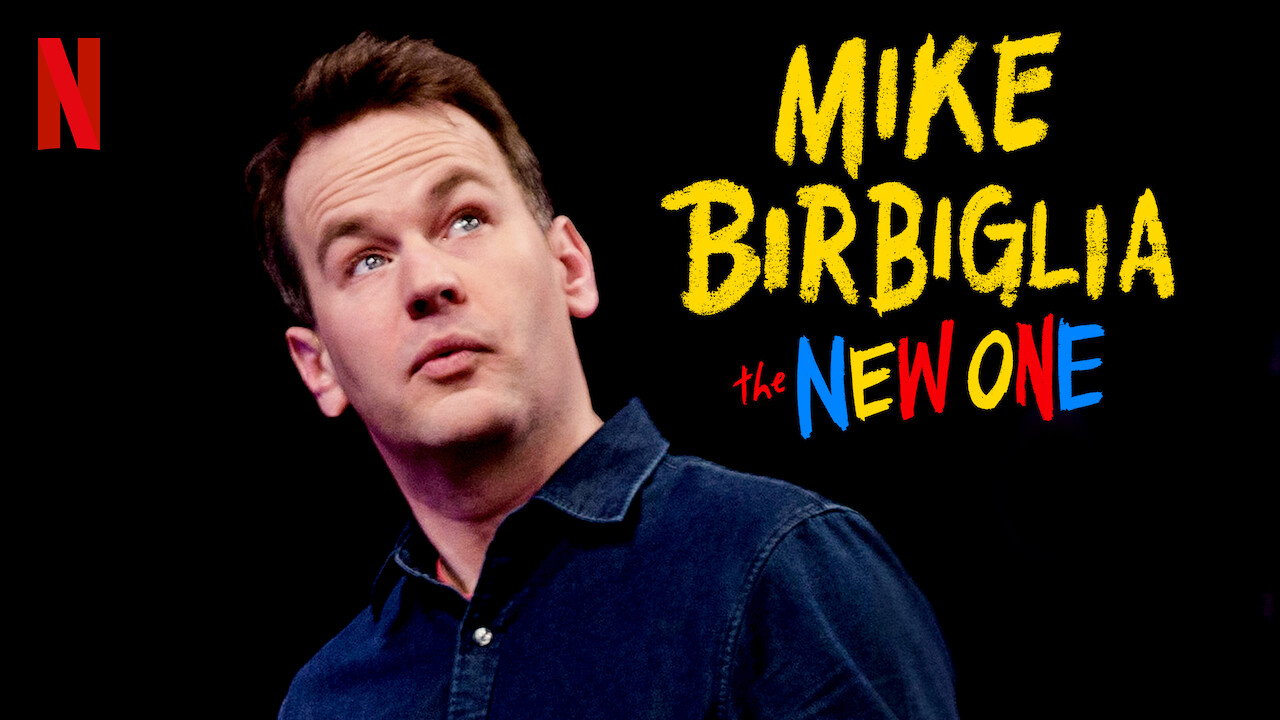 Mike Birbiglia – The New One
Mike Birbiglia's The New One is his 5th stand-up special, and his 3rd for Netflix. The New One (per Birbiglias usual) follows a theme – children, and whether or not he wanted them. Other shows of his followed themes such as "finding the perfect one" and his search for his now wife Jen, as told in My Girlfriend's Boyfriend and his struggles with health issues and starting his career in his fantastic special Sleepwalk With Me. The New One , however, showcases Birbiglia's incredible storytelling. The show, while being a series of bits, flows in such a tight, and immaculate way that it feels like one interwoven story of acceptance, love and fantastic storytelling. Mike's other shows What I Should Have Said Was… Nothing, and Thank God For Jokes are on Netflix now.
John Mulaney – Kid Gorgeous: Live At Radio City
It was nearly IMPOSSIBLE to pick the best special from John Mulaney. So I just went with the newest one. John Mulaney is by far my favorite comedian of all time. His writing, his delivery, his timing, and his personality are all puzzle pieces that assemble a strange, mild-mannered, and unmatchable stand-up show. In each of his four specials, Mulaney proves himself to be one of if not the best working comedians today. The Top Part, New In Town, The Comeback Kid, and most recently Kid Gorgeous are without a doubt the most re-watchable, quotable, and incredibly produced specials of all time. Not one of his jokes fall flat, and not once was I bored in any of his shows. (Not Even During my 7th viewing of Kid Gorgeous) John Mulaney is easily a comedian that everyone will find funny. Never too inappropriate, or off-color, Mulaney puts together a show that never becomes too political, too crude, or over the top. Just pure comedic genius, unmatched by anyone working in the field today.
Honorable Mentions
Nick Offerman: American Ham
Chris D'Elia: Incorrigible
Joe Rogan: Triggered
Colin Quinn: The New York Story
Michael Che Matters
Norm Macdonald: Hitler's Dog, Gossip & Trickery
Nick Kroll & John Mulaney: Oh, Hello on Broadway
Chris D'Elia: Man On Fire
Fred Armisen: Stand-up For Drummers
Chris Rock: Tamborine
Bert Kreischer: Secret Time
Joe Rogan: Strange Times
Aziz Ansari: Right Now
Seth Meyers: Lobby Baby